Which should you use and when…
Today I am going to give you an adhesive rundown. Have you ever wondered which adhesive you should use on your paper crafts and when each one is the best choice? Well, today, I am going to share what I know and what I prefer as I work along on my own craft projects.
The first bit of advise about adhesive is that some are great for cards and terrible for 3-D projects. And then we also have great options for those projects with a lot of weighty embellishments. You have to choose carefully.
The second bit of advice is for you to be comfortable with what you use. Some of us prefer to have the double sided sticky tape adhesive; which is not very forgiving if you put your layer on wrong. While others really enjoy the flexibility of a liquid adhesive; allowing us to adjust layers quickly after putting our projects together., before they completely adhere.
And lastly… this is a lesson I learned from my Kindergarten Teacher, Mrs. Wilkie a few decades ago. "A little dab will do it!" I can remember her always saying that about glue. And it rings true when you are using our liquid adhesive and our snail.
You do not have to cover the entire edge of all layers completely with adhesive. Put it along the edges, but you can skip here and there. The only time I decide to over do it on adhesive is when it has a heavy layer or lots of embellishments on top. So use enough, but don't over do it!
Adhesive Rundown for cards: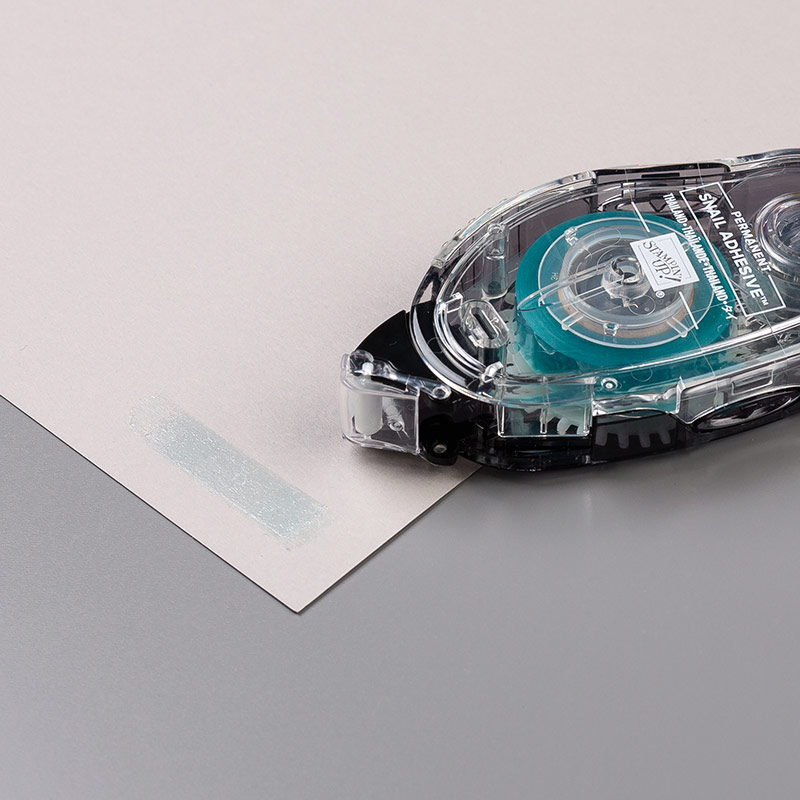 SNAIL
This is a double-sided, permanent adhesive. It applies a controlled amount of adhesive directly to your project, so your hands and work area never get sticky.
It is my go to adhesive for cards. I love that it clicks when it applies itself to the project.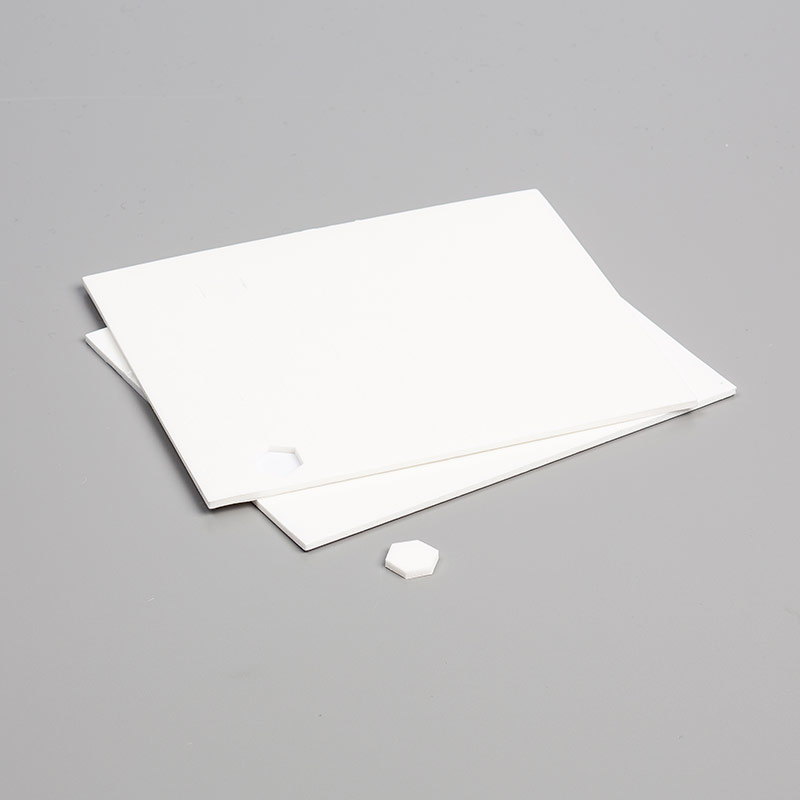 Dimensionals
Double-sided adhesive foam dots add depth and dimension. Instant bond.  Comes in the standard size of about 3/8 of an inch or choose the mini size of 1/4 inch. Perfect for lifting layers to create dimension on your card projects, or adding an embellishment.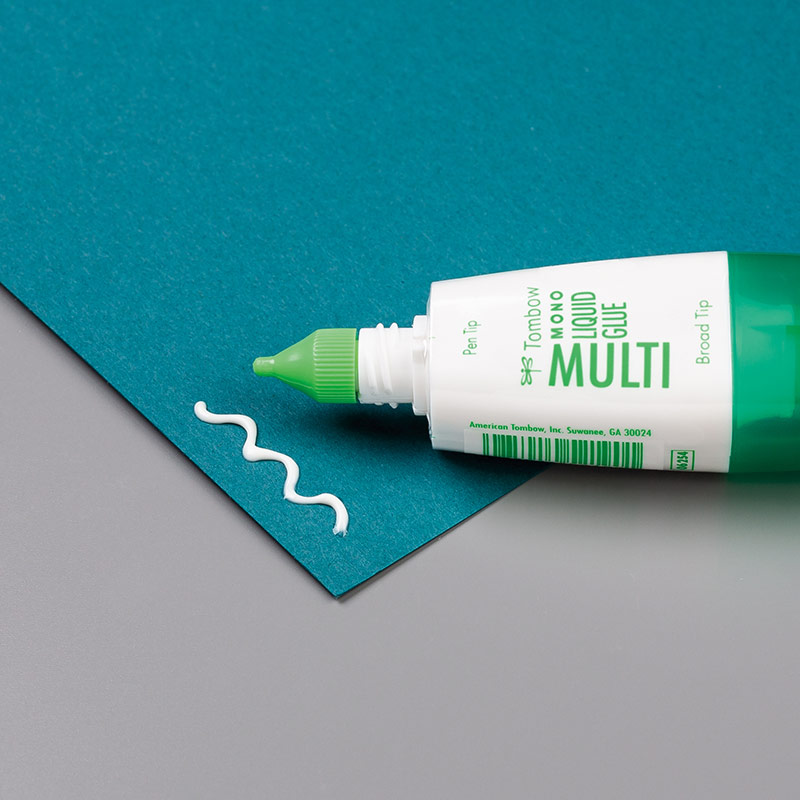 Multipurpose Liquid Glue
Adheres glitter and other embellishments. Strong bond; dries clear.  However, it is also like a sticky note adhesive. If you were to apply it to paper and then let it air dry… it would have a sticky film on it. So you don't want to use this and have an seepage around your edges.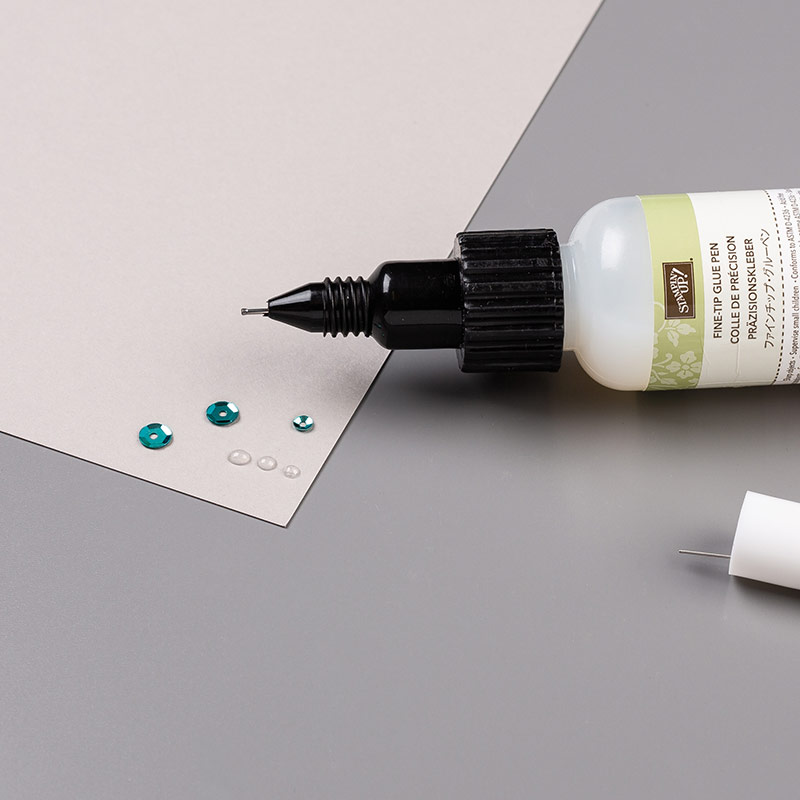 Fine Tip Glue
Reach for this when you need whisper-thin strands of glue. The slender precision tip lays down a fine line of glue—great for adhering delicately detailed paper die cuts. It also dries clear and non-sticky, so you can also use it as an embellishment – like a glassy finish.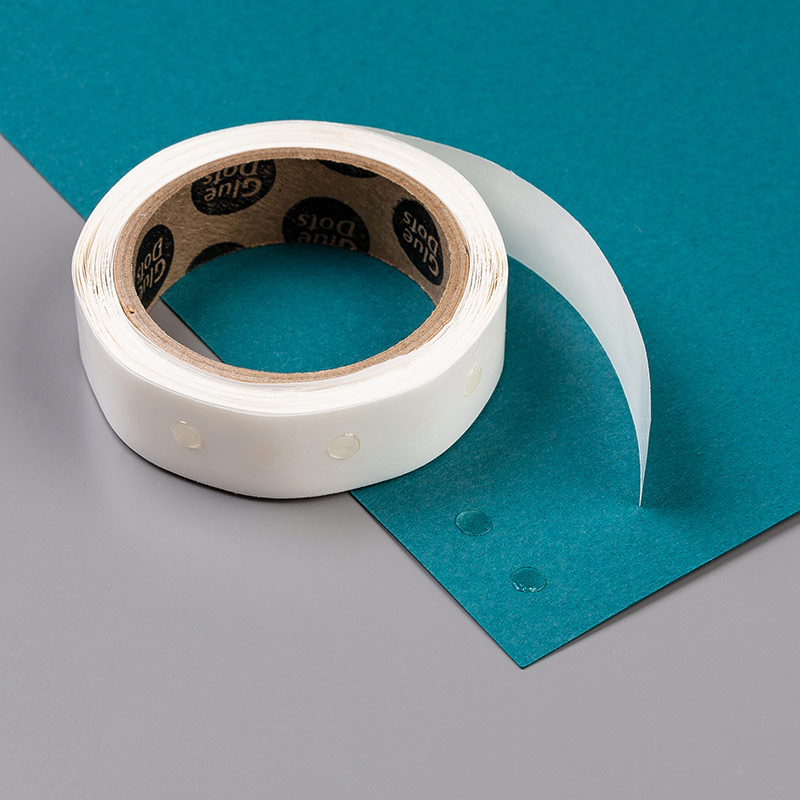 Mini Glue Dots
Super sticky, instant access to dots of adhesive.
No fumes, no mess, no drying time. Holds heavier embellishments.  You see me use these all the time when I am building focal elements with lots of layers. Especially flowers! They are just too easy to ignore.
Adhesive Rundown for 3-D crafts: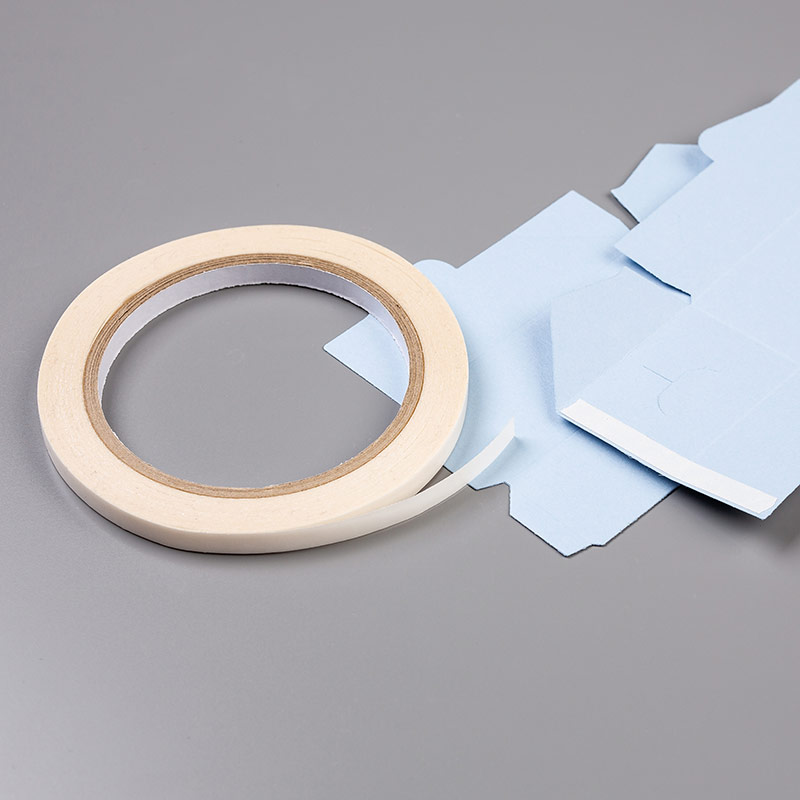 Tear & Tape
Strong adhesive with tear-able paper backing for easy sticking. Perfect for boxes and 3D items, like frames and ornaments. We use to sell "sticky strip" and I would use that for all my 3-D projects. This is the newest product to offer us that kind of adhesive support.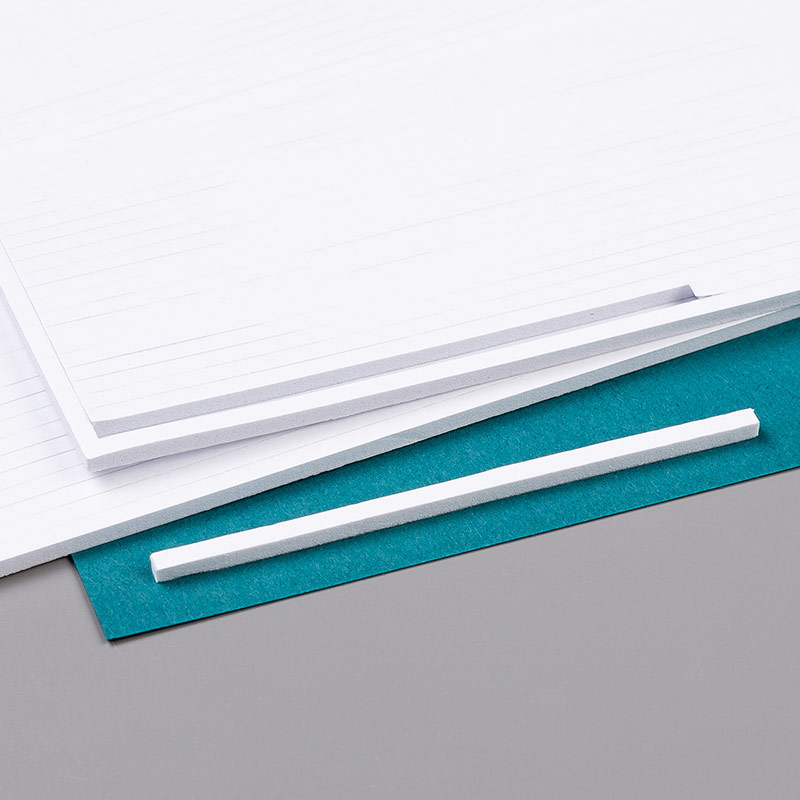 Foam Adhesive Strips
Sheet of adhesive white foam strips for shaker and spinner cards.
If you need to create a well lifted frame for a card or project, these offer you a long strip of strong adhesive foam. Easy to use and lots of fun creations to be made.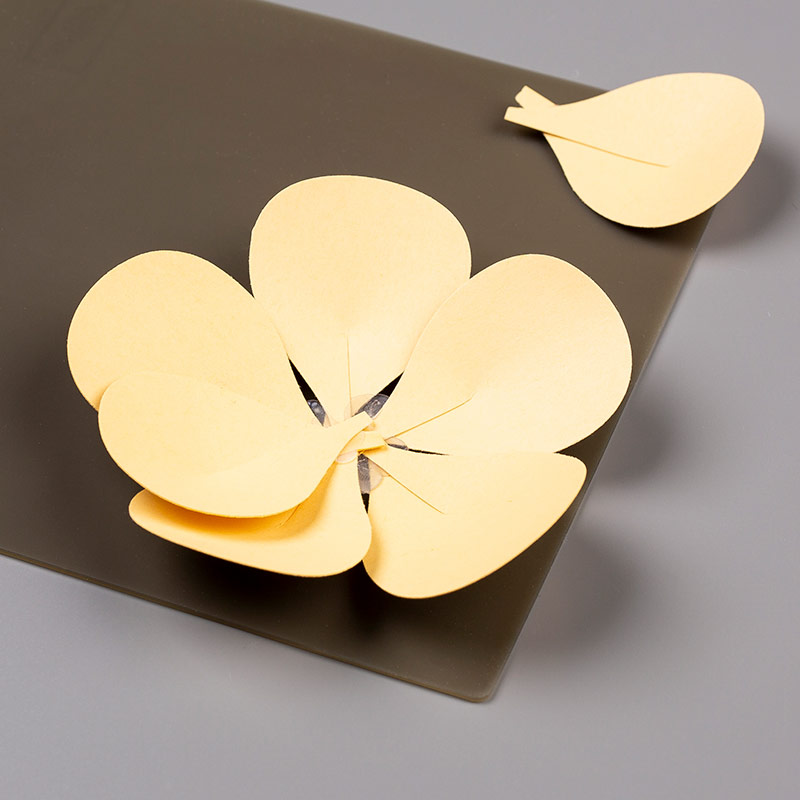 Silicon Craft Sheet
No, this isn't an adhesive, I know.
But it is a great tool to have in your craft room. Easily assemble embellishments, just put a dot of adhesive on the sheet and use both hands to assemble the embellishment, let it dry & then pop it off the sheet.
Adhesive Shopping Guide
If you are shopping online, and your order is under $150, please use the host code. As a thank you, I will send you a hand-stamped card! Plus you will be invited to join my Exclusive Customer Group on Facebook! & have access to all my shared tutorials.
Current Online Host Code
WD274AGH
Did you enjoy today's article on the blog? Would you like to treat your creative self to more stampin' projects I share? Be sure to subscribe on the home page of the website. Each time I post an article… you will get an email directly delivered to you.