See A Silhouette Catalog Highlight
Today with the You INSPIRE Me Card sample from the See A Silhouette Suite, we have a great example of dry embossing/impression with the designer series paper as the focal point image. You will need to get your paper snips out for this one. This card project will have you hand cutting the flowers and leaves from two samples of the See A Silhouette DSP.
You also want to take a careful look at the Whisper White background. It is impression embossed with the tree branch die from the coordinating dies. However, the embossing mat that is used, is no longer a current item in the catalog. Hopefully with the new machines coming in 2020, they will also have embossing mats.
Catalog Highlight – a skinny tutorial of samples found in the catalog.
Supply Prep for You INSPIRE Me Card:
Whisper White Thick Cardstock – 8 1/2 x 11, scored at 4 1/4
Whisper White Thick Cardstock – 4 x 5 1/4
See A Silhouette DSP Flower Sample – cut three flowers
See A Silhouette DSP Leaf Sample – cut leaves
Basic Black Cardstock – scrap – large enough for the INSPIRE thinlit
Whisper White Thick Cardstock – scrap big enough for the sentiment words
Crushed Curry Crinkled Seam Binding Ribbon – 10 inches
Tips & Technique:
How to use an embossing mat.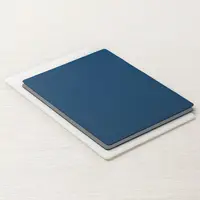 Using an embossing mat and the tree thinlit from the coordinating set, impress the image several times onto the Thick White Cardstock.
Sandwich for embossing a Thinlit & NOT cutting one…
From the bottom up. Start with the Big Shot Base. Then Standard Cutting pad. Next the Die with the cutting edge up. Add a single sheet of cardstock. Next comes the thin silicone rubber mat (blue) and topped off with the White Impressions pad. If you have the embossing mats and the original packaging, the sandwiches are all detailed on the back side of cover.
Assembly
From the DSP samples fussy cut out 3 of the flowers & 5 leaves.
Stamp the greeting with the Staz-on ink and cut out "you" and "me".
Add versa-mark to a sheet of Basic Black, add Shimmer Black Embossing Powder and heat set. Then cut out word from thinlit.
For a thicker expression, layer two words together, it also will give you more dimension.
Quick List of Products used in this project:
If your order is under $150… enter the Online Host Code in the shopping cart screen of the online store.
Did you enjoy today's article on the blog? Would you like treat your creative self to more stampin' projects I share? Be sure to subscribe on the home page of the website. Each time I post an article… you will get an email directly delivered to you.
Here are two more Catalog Highlights from this suite I shared this week: